Products & Service - Router Lockbox
Filtering | Restricted Access | Email Service | Fax to Email | Web Hosting
Dialup | Wireless | Lockbox | Dynamite Protector
Lockbox/Router: ** (Subscription required)
This option allows you to physically secure your Internet Modem from unauthorized use. Once in place and secured your Internet modem is physically secure and all computers and devices not using our Filter settings will be blocked from Internet Access. This device functions as a Standard Network router with 4 Ethernet Ports and a WiFi wireless network. It comes in 2 configurations:
Standard Lockbox:
$200.00 - Your Internet modem is enclosed in Lockbox WITH our Router. All connections need to be made before being physically locked.
Pro Lockbox:
$250.00 - Our Router is secured to the outside of the Lockbox. Your modem is connected via Ethernet and secured inside. All ports are available on our router without opening the lockbox. Allowing employees or family members to plug in a new device without opening the Lockbox.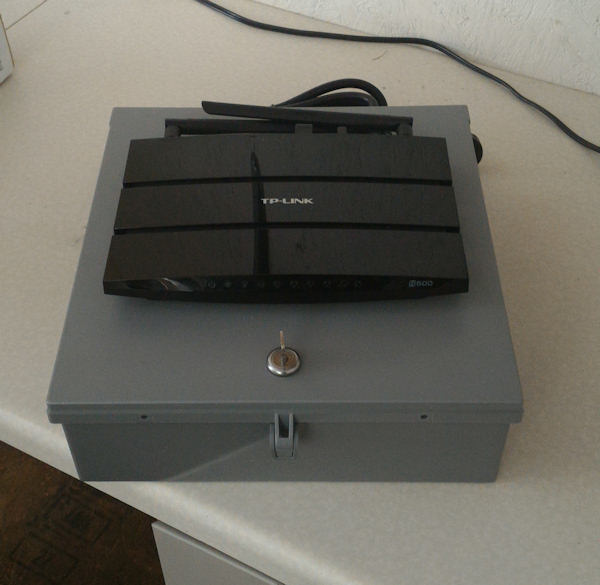 ** Minimum Subscription is Email-Only $6.11/mo. or See Filtering for other options.