The goal of this article is to show you how to setup your dialup connection and send/receive emails on your computer. It assumes that you have a working dialup modem installed and an active account with us. You'll also need the setup disc that we send out to all our new customers.

  Installing the dialer.
To install the dialer insert the cd. When prompted as to what to do press Run. A window should appear with a menu.
Select the button called EmyPeople Email-only.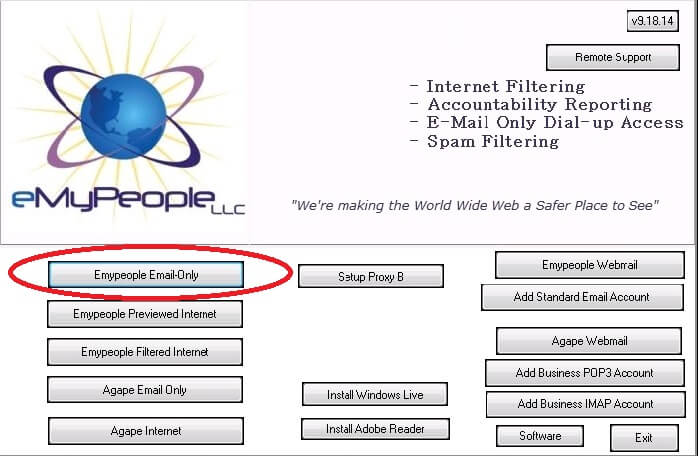 A window will appear with the title "Welcome to Emypeople". Press OK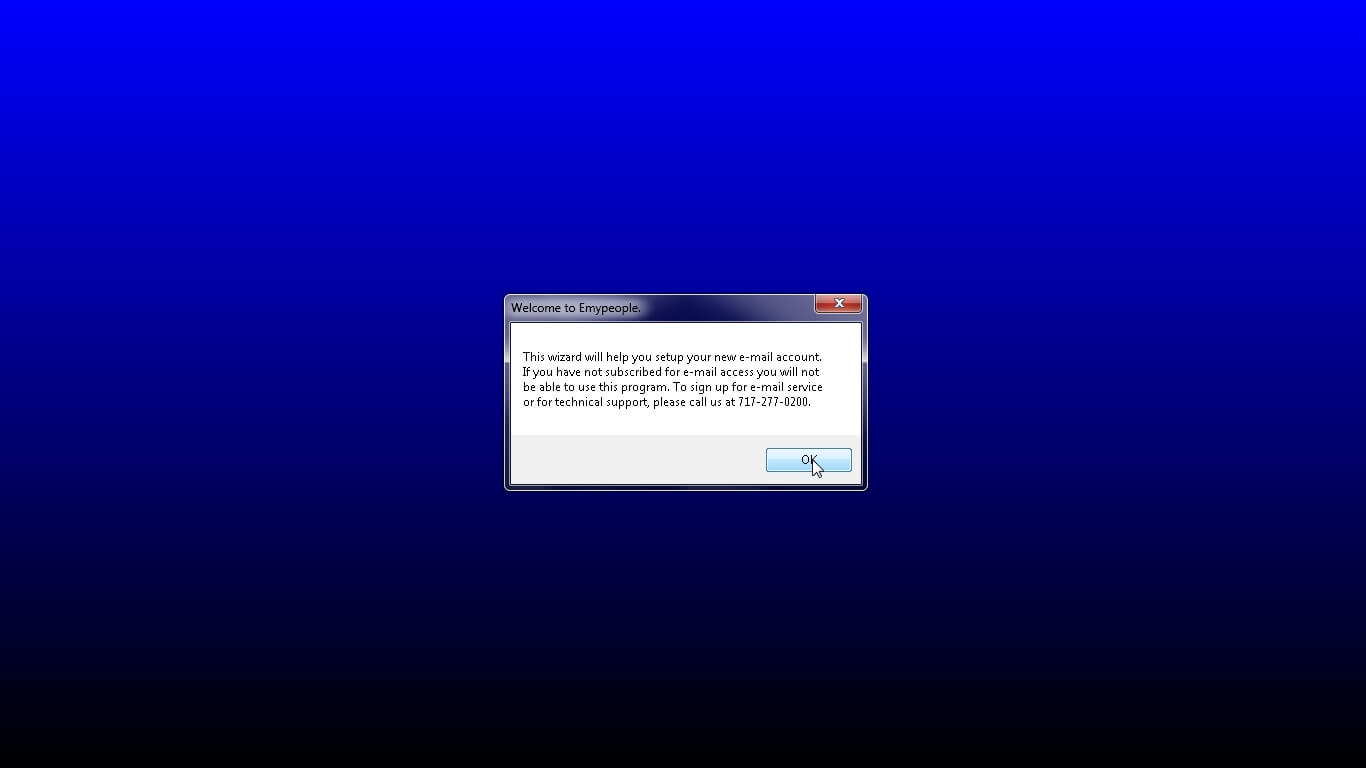 Read the terms and press accept.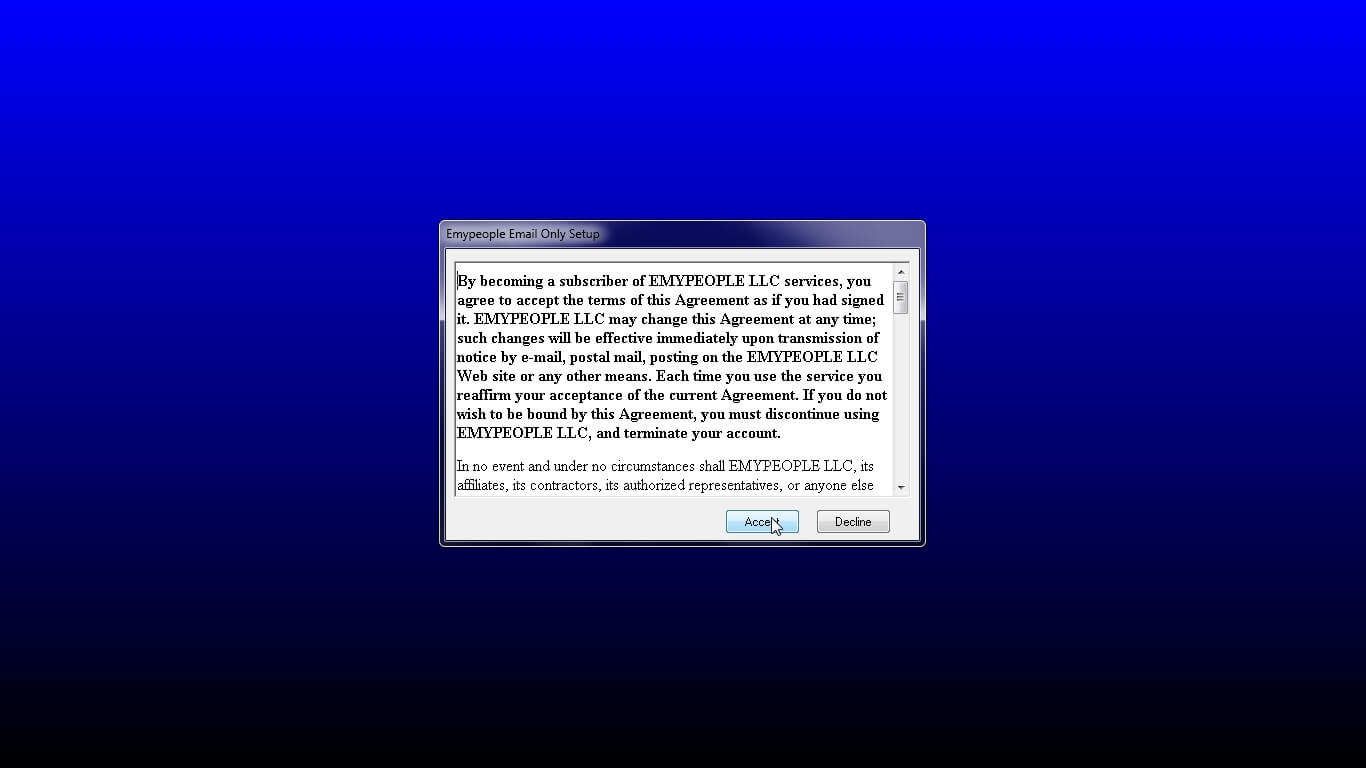 Enter your full name, username and password (if you're not sure what your credentials are call us. 717-277-0200). Once done press Select.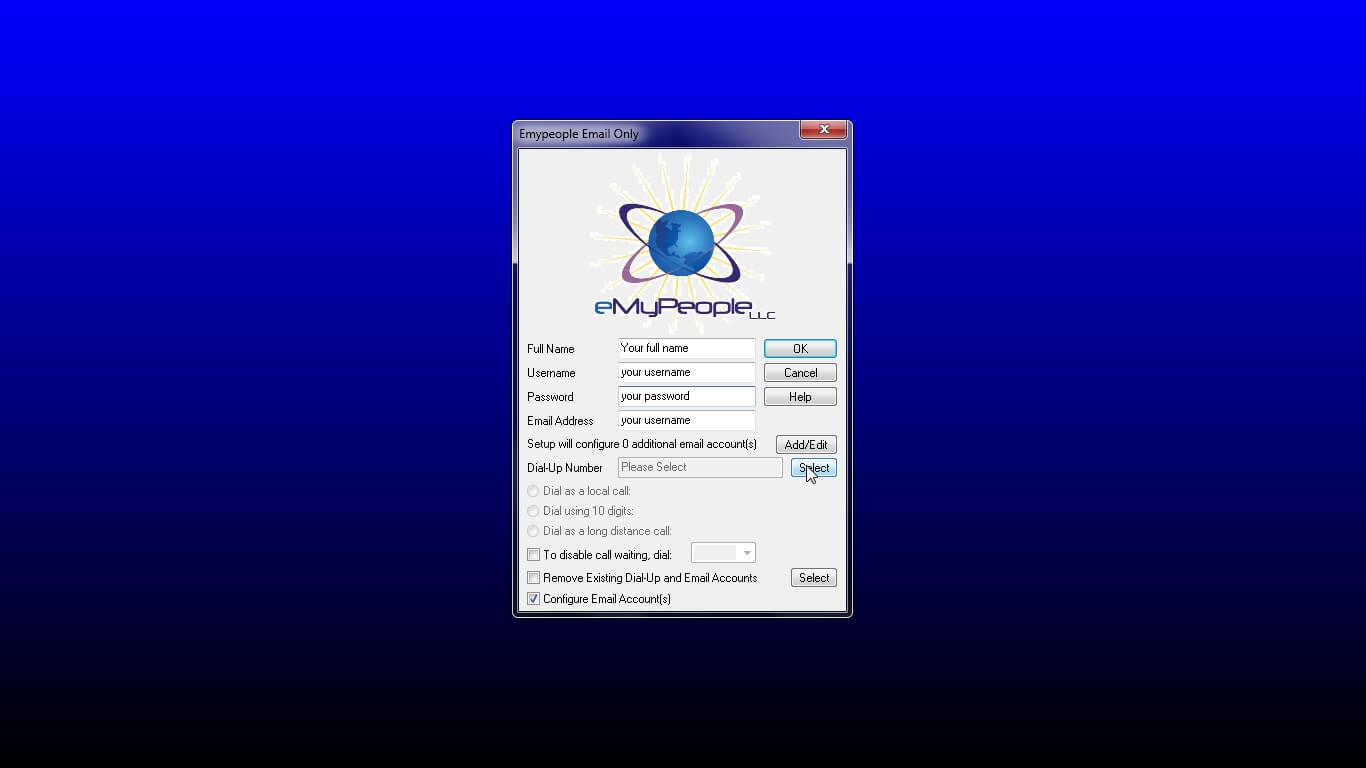 It's time to select a dialup number. Enter your area code in the top right-hand corner, select any number that will work and press OK.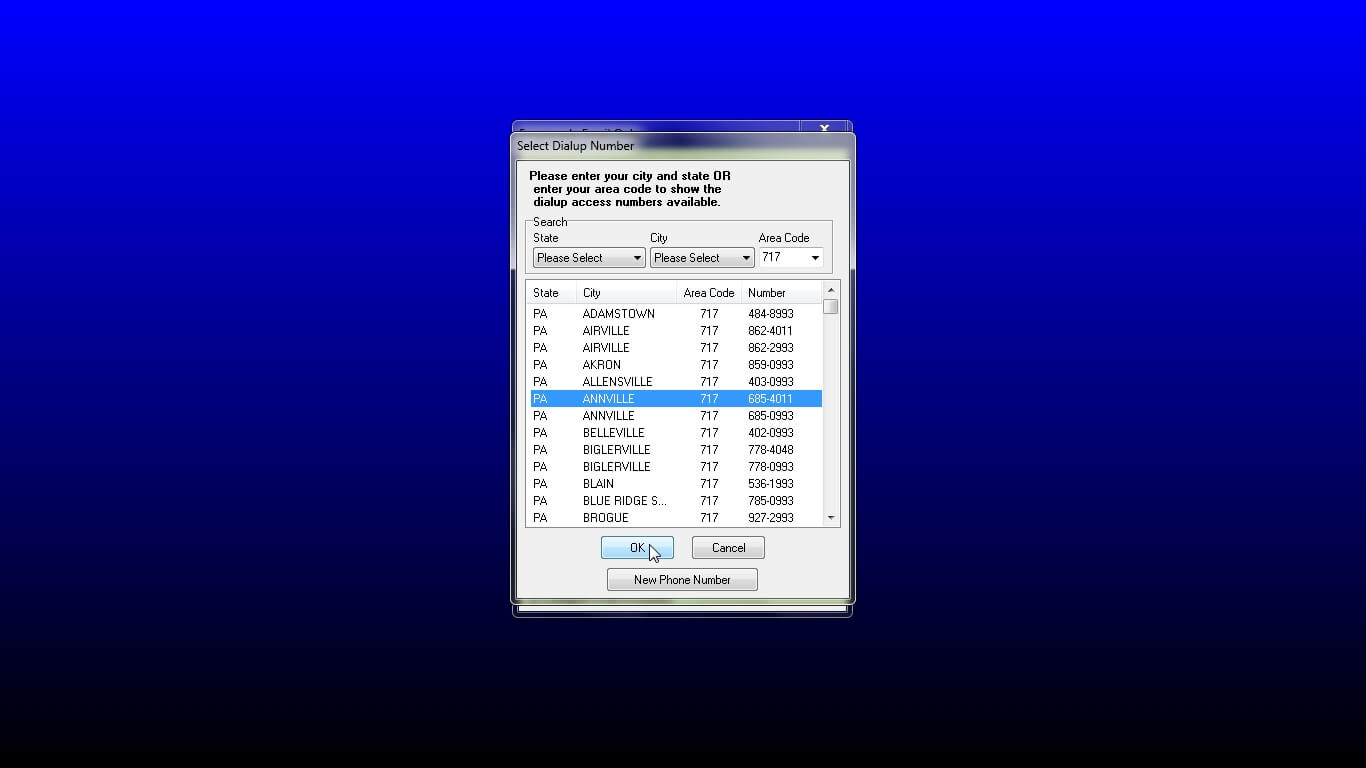 Press OK again confirming the number you've chosen.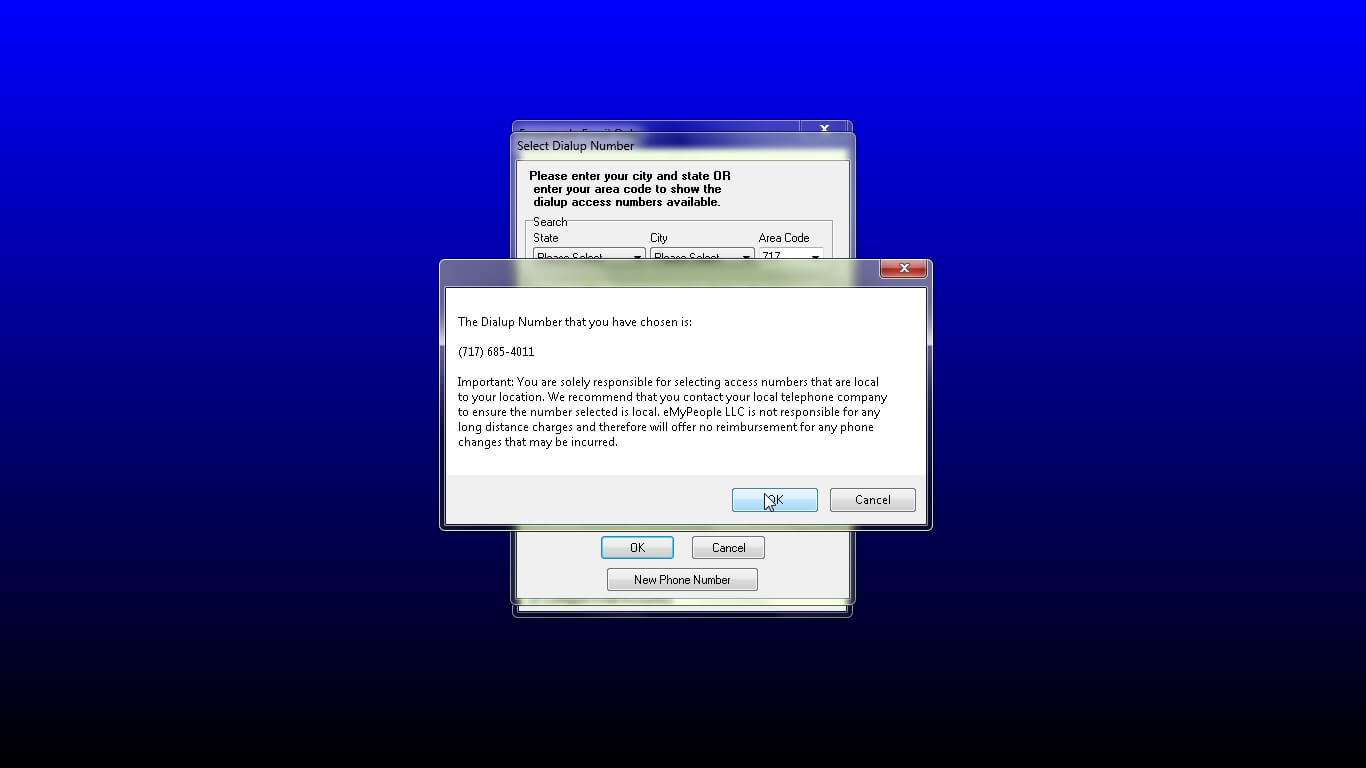 Press the OK button located in the top right-hand again.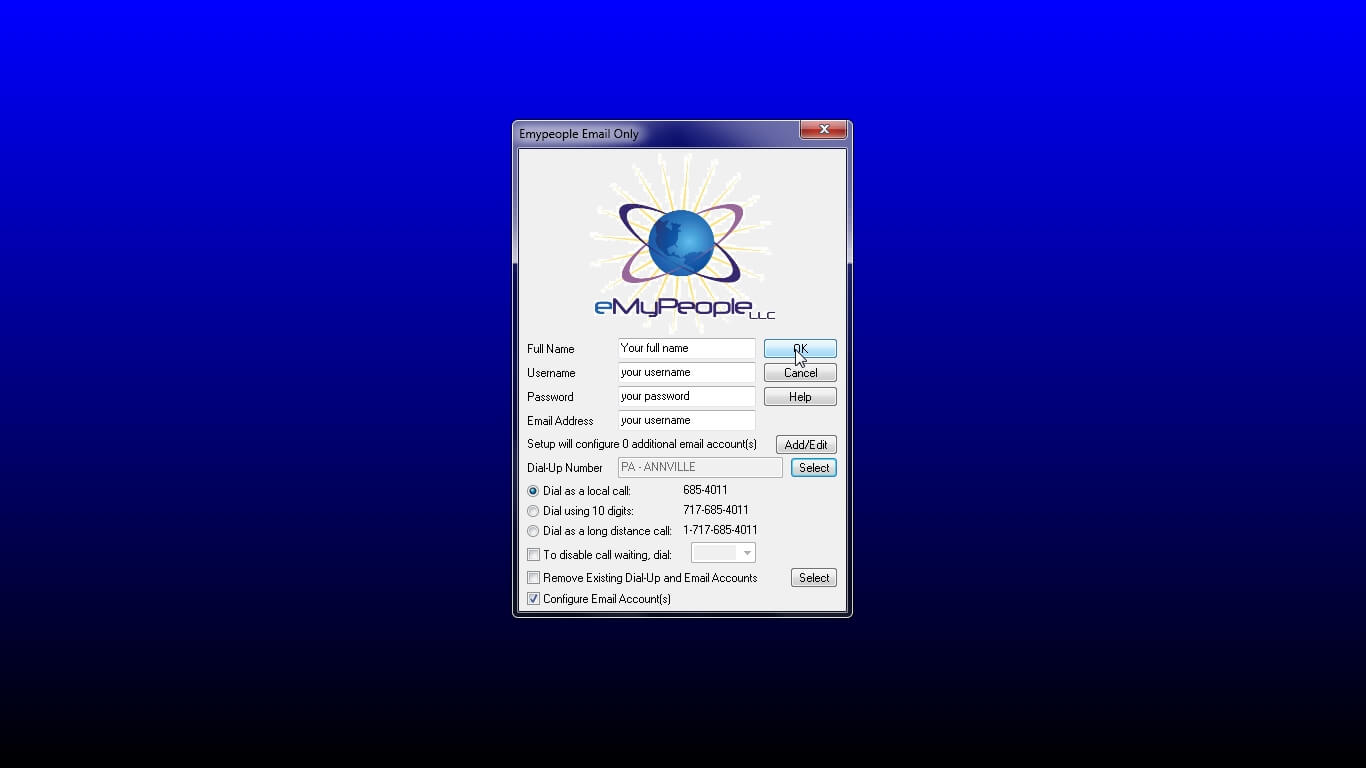 Allow it to configure your computer.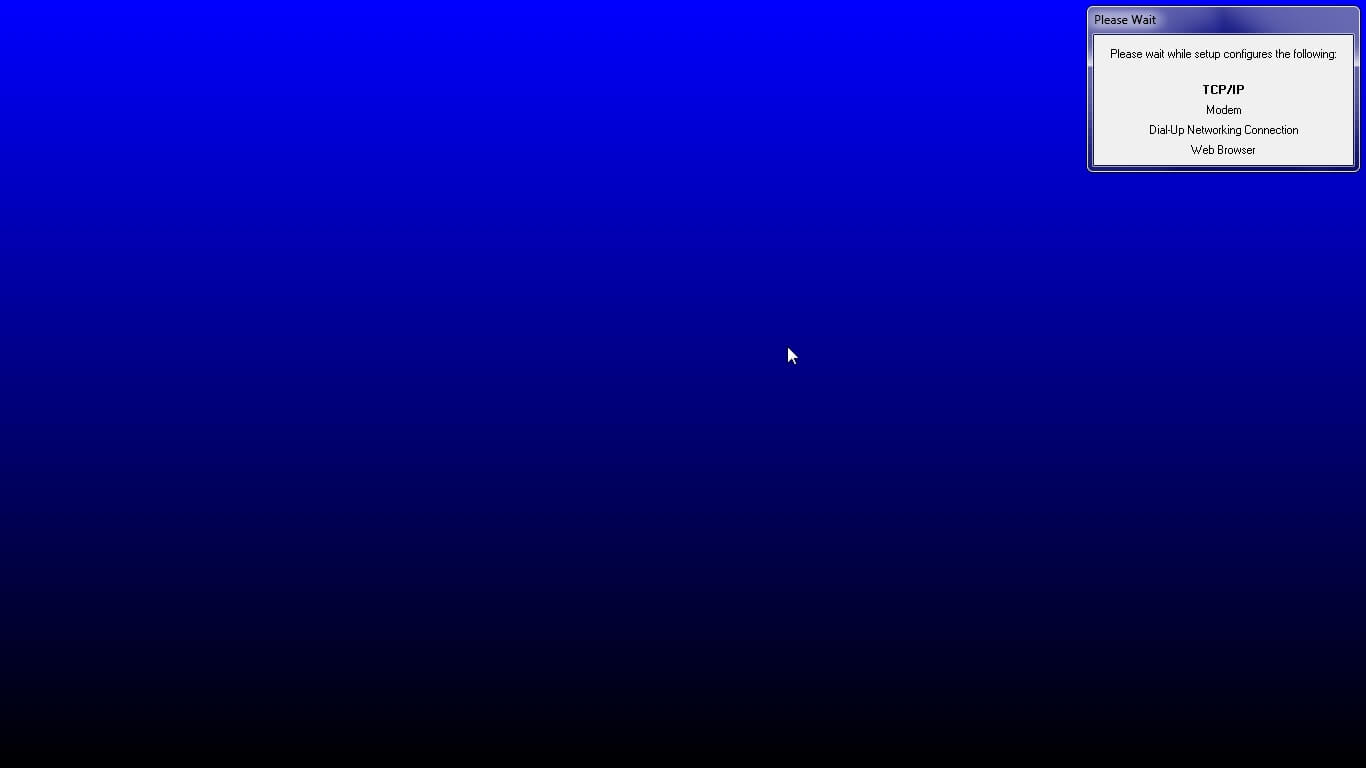 Once it's done the blue window will disappear. Go to your desktop and select the EmyPeople Email only icon. Press connect and if everything went well you should be connected.
 Installing your mail client.
   The steps below are on how to install Windows Live Mail or Thunderbird. If you're not sure which to choose I recommend Thunderbird. If you're planning to use Outlook you'll have to look somewhere else because it is a paid product.
Go back to the menu and select the button called software.

If you're planning to use Windows Live Mail double click on the wlm.exe file and allow it to guide you through the steps.

If you're going to use Thunderbird instead, double click on the Thunderbird setup and allow it to

guide you through the steps.

Once installed, go over here for instructions on how to it up.