This article is to show the user how to run the Dynamite Protector installer.
Before installing you MUST temporarily disable your anti-virus. Usually this can be done by going to the hidden icons and right-clicking on the anti-virus icon. The common anti-virus program should give the option to disable.
 If you received Dynamite Protector on a CD just insert it into the computer and when it prompts you asking what should be done press Run. In the example below I have the setup file in my Download's folder and not on a CD. It should be very similar though.
 1) Go to your Download's folder (or wherever you've saved the file, it can even be on the CD) and double click on the Dynamite Protector installer to initiate the installation process.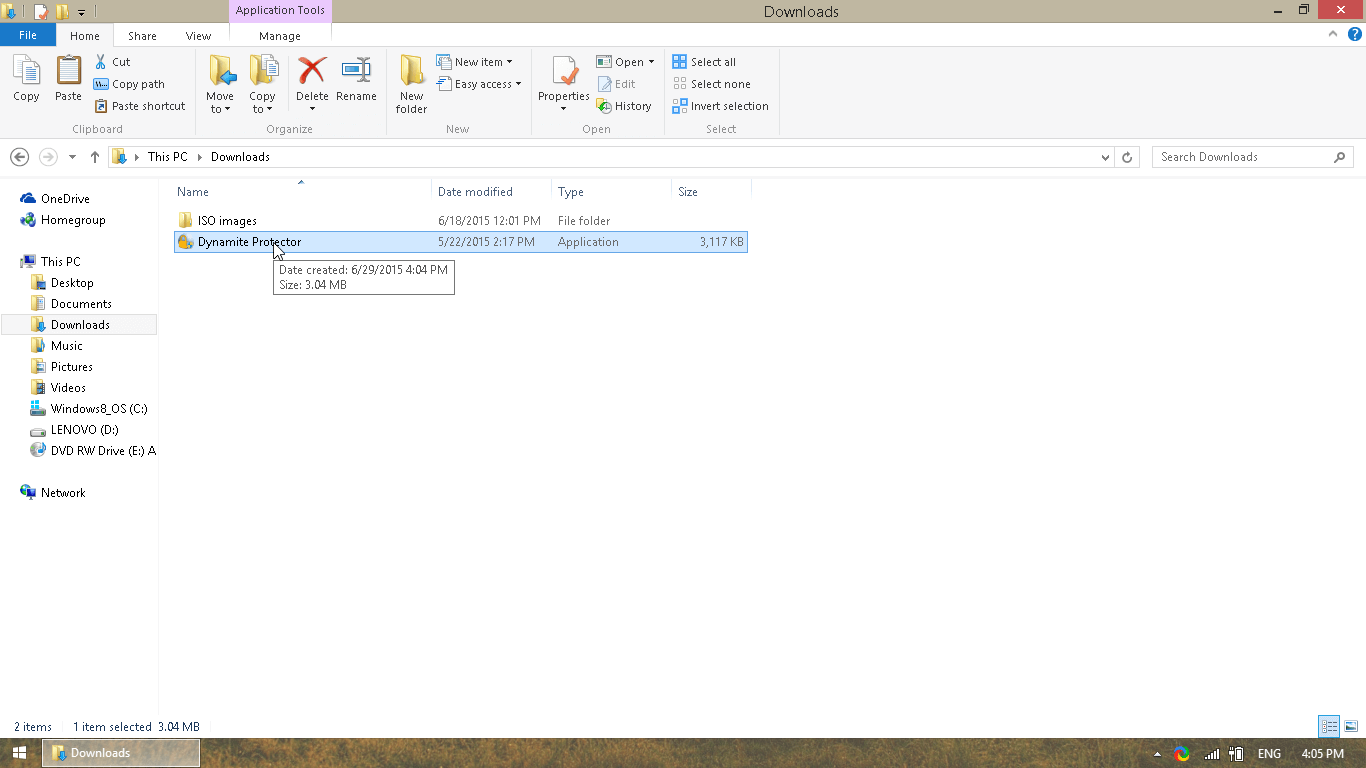 It might take a little to load but once it's loaded you'll see a window appear welcoming you to the installation wizard and asking you to close everything else before continuing. Close all other open windows and press Next.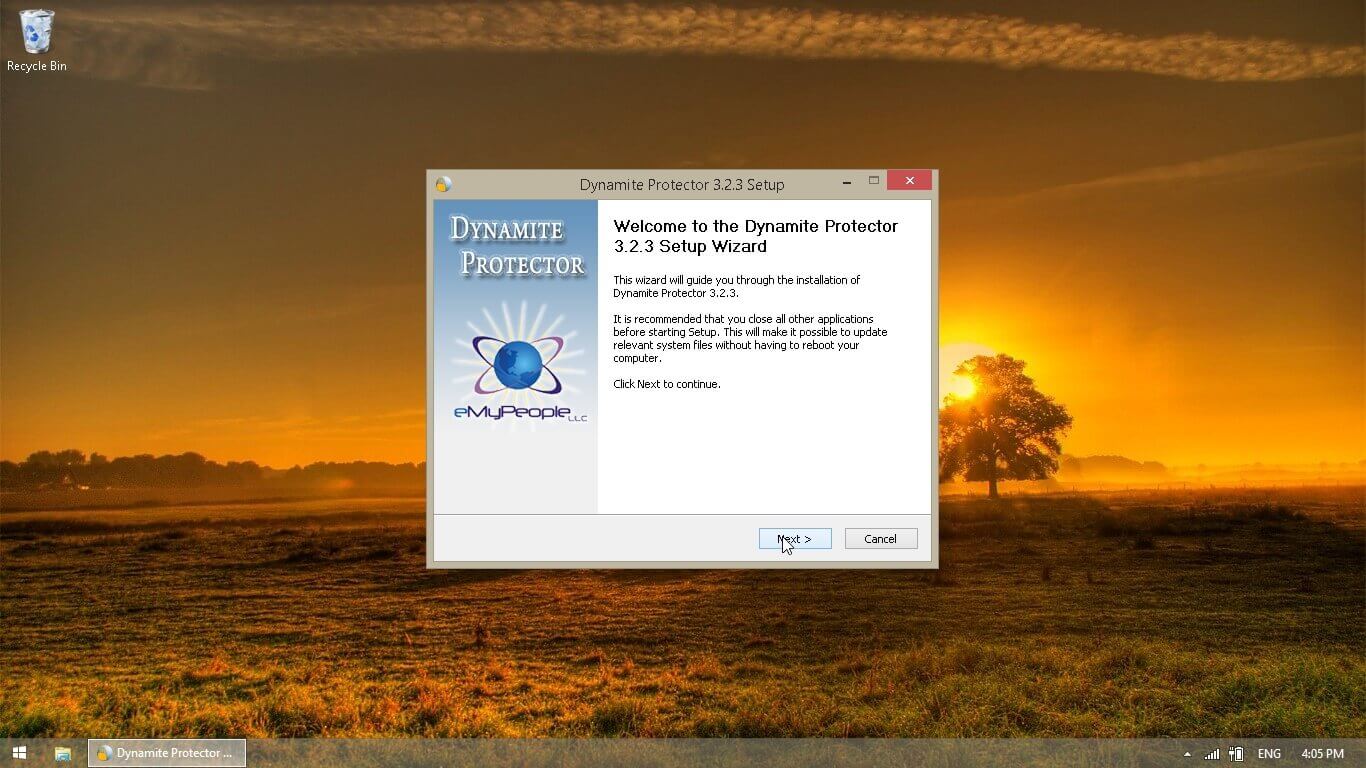 Read the Software License and press I Agree.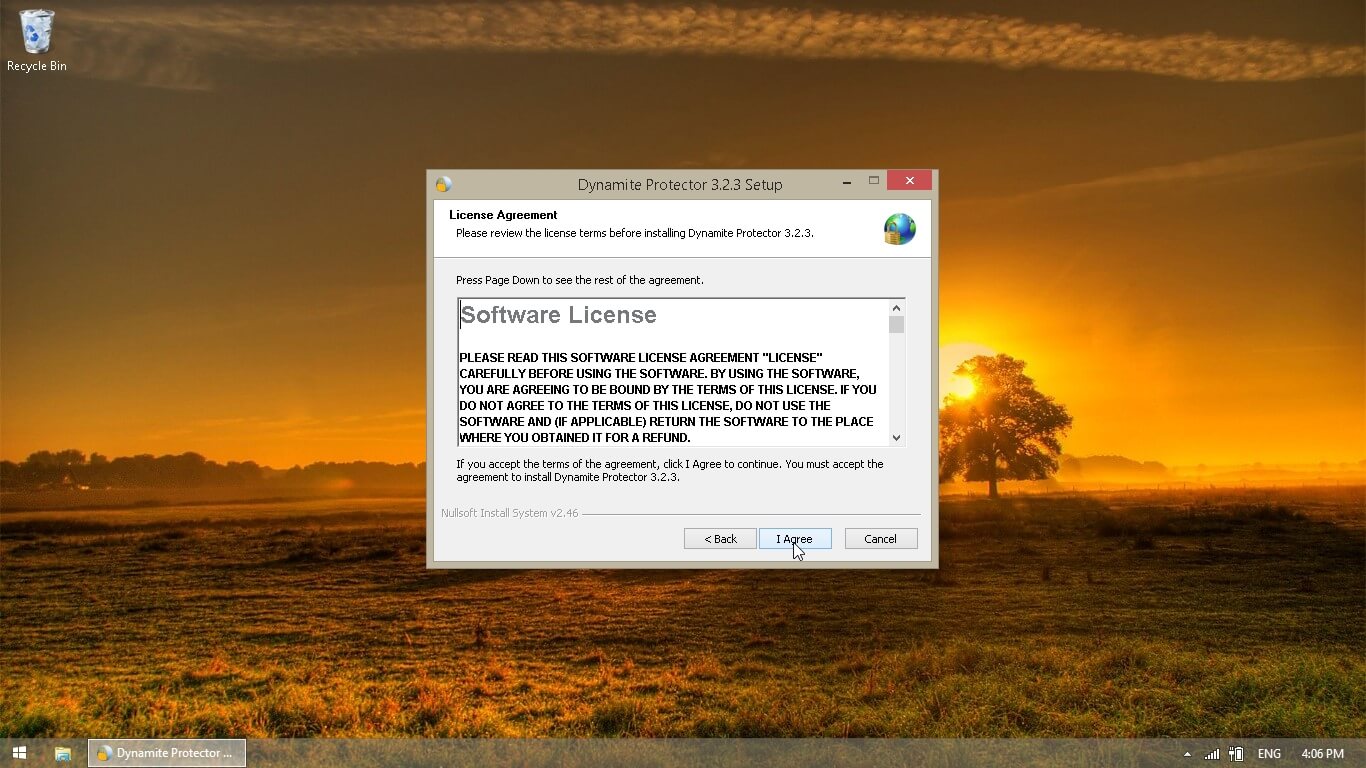 After pressing I Agree the installation process will begin. Let it install and than press Next.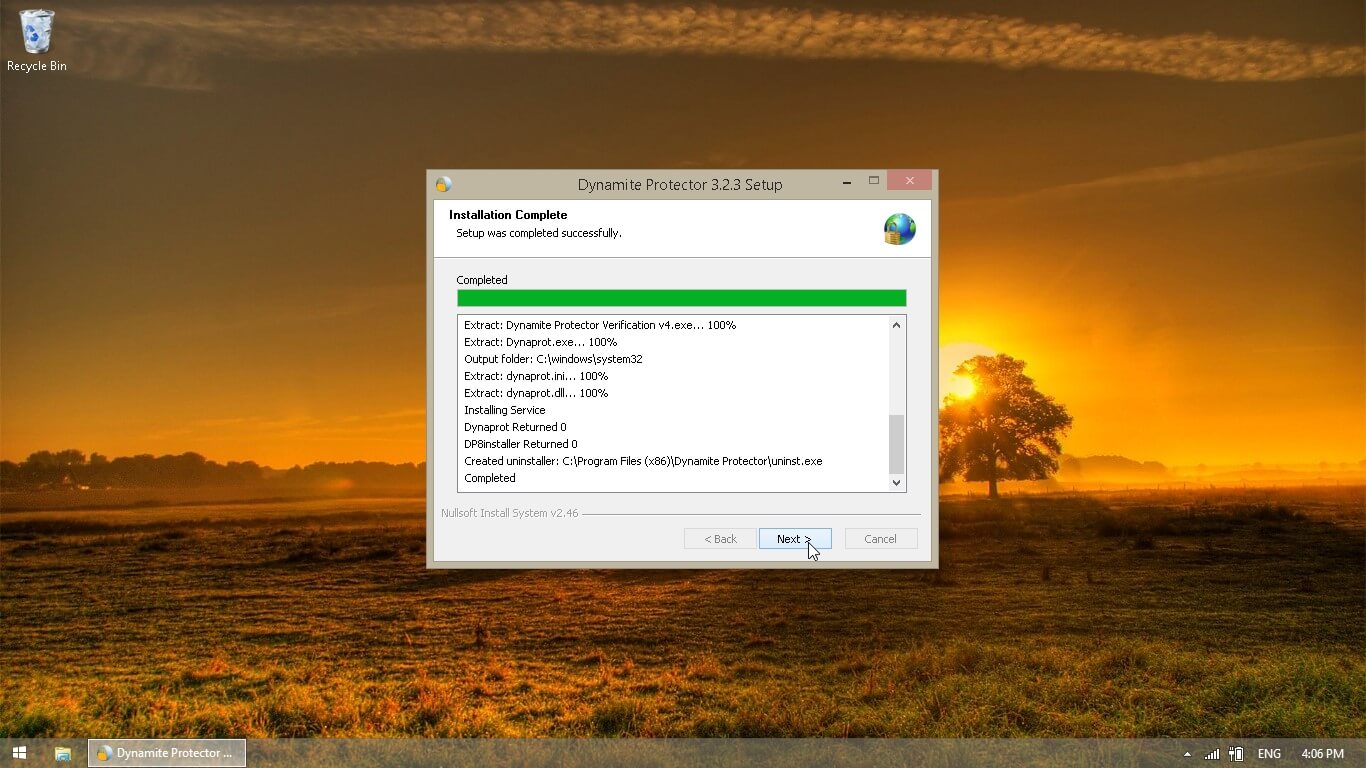 Press Finish and your computer will reboot to finish the installation.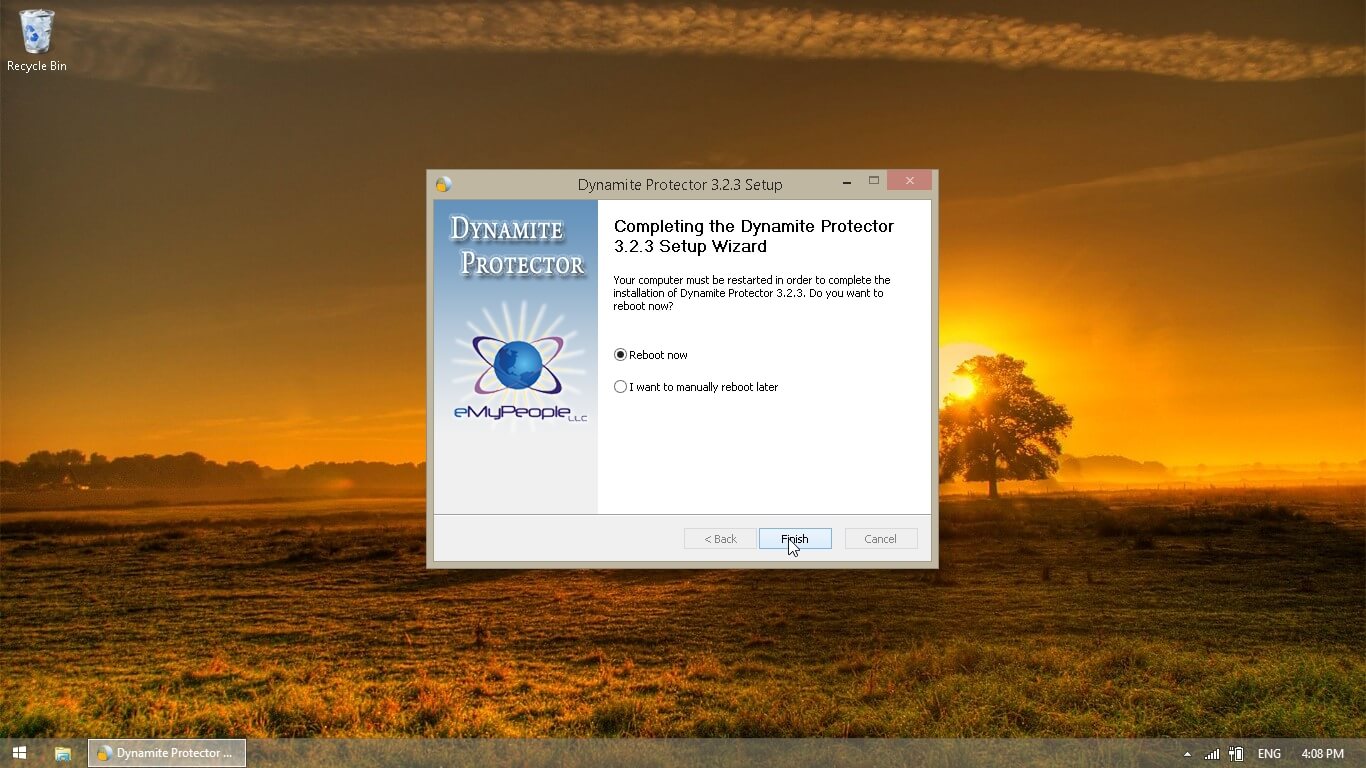 After your computer has restarted it'd be best to test the filter to make sure it's working. I usually try going to a website like youtube.com or something like that. If youtube is denied you should see a page like the one below. If you have access to something you're not supposed to you might want to consider re-installing the filter.