This is to show the user how to get to Control Panel and then change the setting to either Large Icons or Small Icons
Are you needing to tweak a few settings on your new Windows 8 computer and don't know how to get there?
Go to the Start Screen. To get there, click in the bottom left corner of the screen on the symbol that looks like this 

or press the Windows key which is found at the bottom of your keyboard two keys on the left side of the large space bar.
The start screen.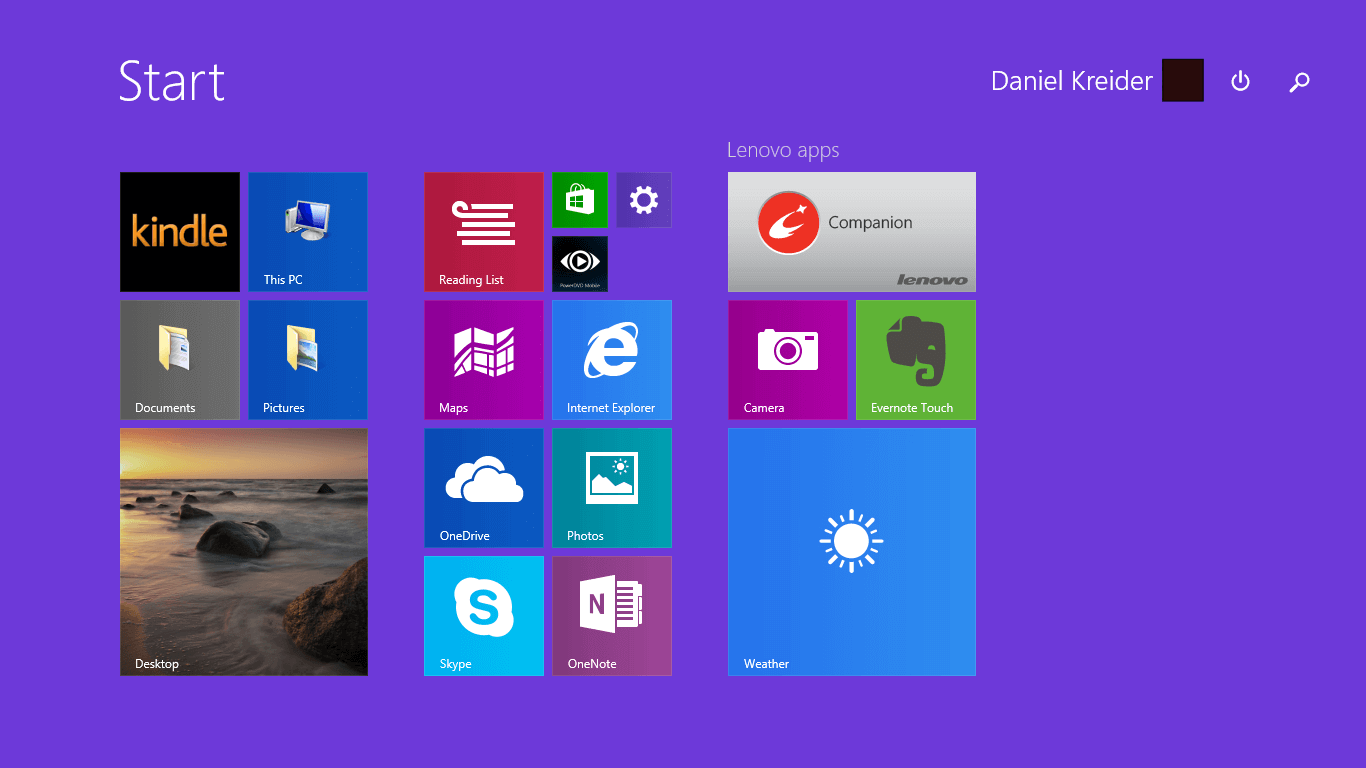 Once the start screen appears just start typing Control Panel. You should see a window slide out on the right-hand side of the screen called search. Just press the Control Panel icon and it should open right up.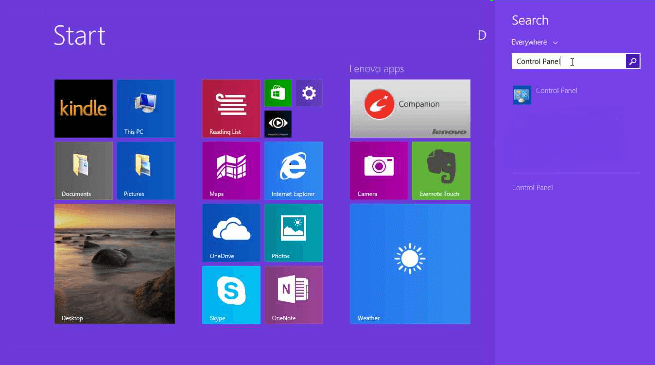 There are 3 different ways to view the Control Panel.
1) Category
2) Large Icons
3) Small Icons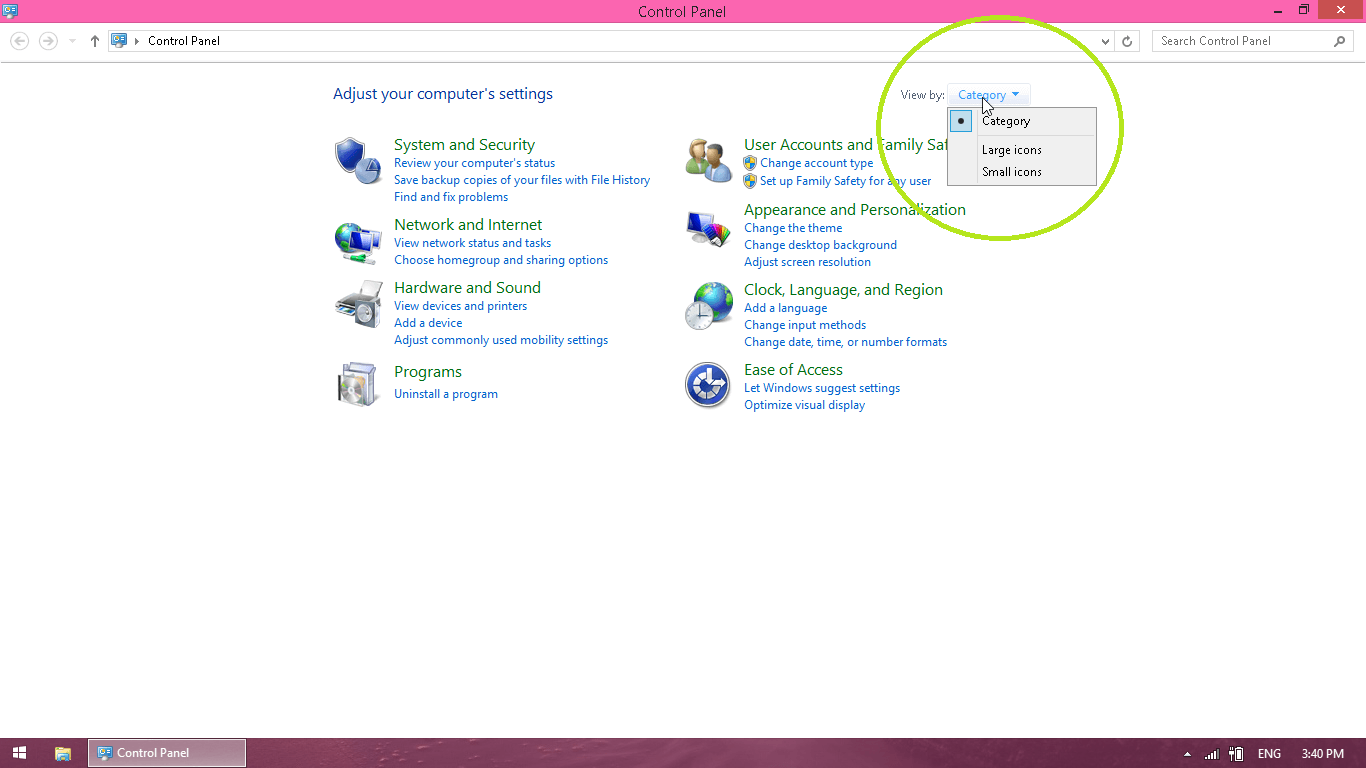 The default is by Category as shown below.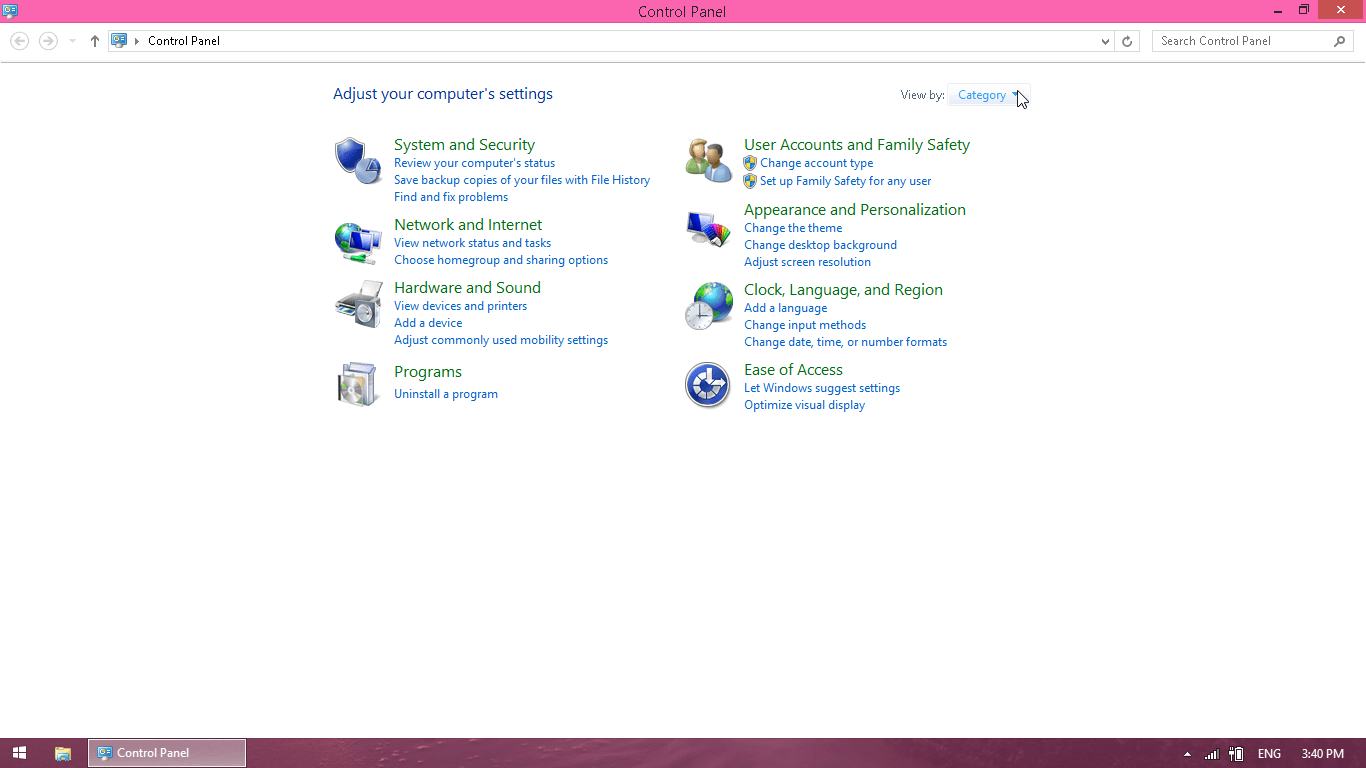 This is the Control Panel set to view by Large Icons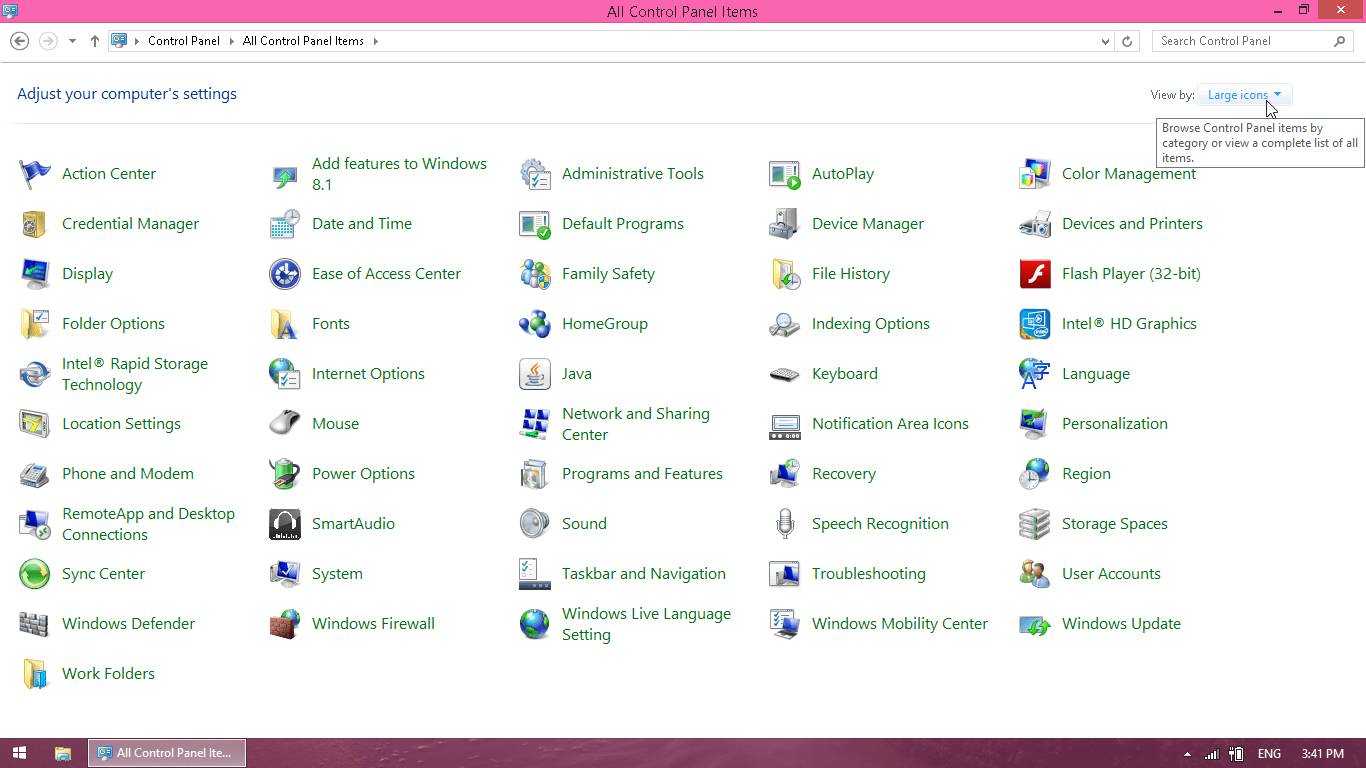 Last of all, here's a snapshot of Control Panel set to view by small Icons.